Mommy & Me Playtime For Toddlers, Preschoolers and Parents.
2022 Best of Fauquier
Thank you to clients, friends, and family of Cuddles & Giggles who voted us the best preschool of 2022! Please check out the August edition of Warrenton Lifestyle for pictures and information.
CHECK US OUT ON GOOGLE FOR ALL 5 STAR REVIEWS!
Cuddles & Giggles is now reserving spots for the fall! I will be closed for summer vacation through Labor Day. If you are interested in fall classes, please e-mail cuddlesandgiggles@outlook.com with the class day and time that interests you and I will be in touch to confirm your spot.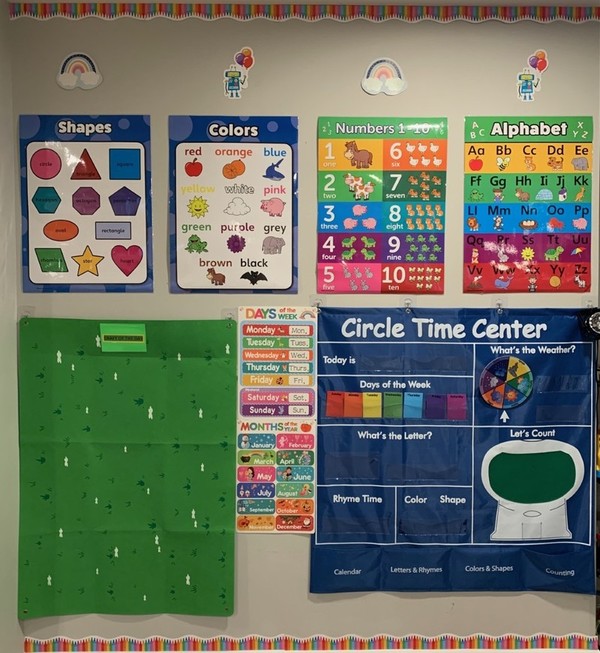 10 Benefits of Mommy & Me Classes
1. Enhances social awareness.
2. Mommy & me classes combat postpartum depression.
3. They teach children about healthy exercise.
4. Leaving the house can feel refreshing.
5. Provides sensory stimulation.
6. Increases confidence.
7. Fosters language development.
8. Allows mom to make connections.
9. Strengthens the parent/child bond.
10. Increases fine and gross motor development.
WELCOME TO CUDDLES & GIGGLES, LLC
COME PLAY WITH US!
I am a licensed, Mommy (or Daddy) & Me group specially designed for children ages 1 to 4 years old. I offer classes with fun, seasonal themes for each age group. You and your child will meet new friends within our community! Children can participate at their own comfort level.
The large play area is designed for parent and child to choose different activities for the last 45 minutes of the class. The first 15 minutes of the class is a structured circle time that includes early education readiness that involves songs, colors, letters, numbers, shapes, days of the week, months of the year, and weather. Bubbles, a yoga pose and a movement song will end each class. Both parent and child will experience the joy of learning through play.
The kids will use the felt board, move with our disco lights and craft using our theme each week. The play area encourages fitness, motor skills, creativity, coordination, sharing, physical development, patience and socialization. You and your child will dance, sing, listen to stories, roll in our ball pit, hop on our pirate ship, jump on our trampoline, grocery shop, cook in the pretend kitchen, play with a variety of toys, and enjoy our indoor treehouse with a slide. We meet weekly where friendships can be made for yourself and your little one as we all learn together.
Our Image Gallery
Fun, Games and Laughter! Picture a large room filled with bright colors, play equipment and music as you get to play right along side your little one. My goal is to provide a fun, clean and safe environment for you and your child. Come and join us and experience a whole new way to play today!


























Class Schedule
1. Circle time for the first 15 minutes of class.
2. Parachute play.
3. Letter of the day including our letter soup cans.
4. Number of the day with our number song.
5. Days of the week song.
6. Weather song.
7. Old MacDonald Had Some Colors song for color of the week.
8. Shape song for shape of the week.
9. Months of the year song.
10. "Add ins" that include books on theme or use of the felt board or an activity with a poem or song.
11. Mr. Knickerbocker song.
12. Class craft on our theme of the week.
13. Free play for 45 minutes where your child can play whatever they would like from our ball pit to our indoor treehouse. Or, choose from many of our toys. This is where moms get to chat with one another while playing right along side of their little one. Your child will get individually called to the create area during this time to do their themed craft.
14. The disco ball and bubbles turn on.
15. Movement song.
16. Yoga pose of the day.
17. Time to pick a treat to end the fun!
Every Session Features A Soft Play Class!
All classes will have one soft play class built into each session. Soft play encourages motor development and jumping/rolling without fear of injury. Having a space with good sensory lighting will provide the sensory development they need to move and learn. It is great for improving coordination, motor skills and imagination. The equipment is 196 square feet.
Soft play is designed for energetic babies and toddlers. They will be encouraged to climb, explore and learn as they play on the soft play. It is perfect for crawlers and new walkers to climb and play.
Soft play includes:
Soft play tunnel
Climbers
Slide
Sensory equipment
Soft colored blocks
Animal hoppers
Jumbo soft blocks
Ball pit
Wooden climbing ladder and triangle climber
Safety colored mats
Balance stepping stones
Private yoga lessons (1 hour lesson is $40)
I am certified as a yoga instructor and have training for special needs individuals as well. I have helped students with ADHD, autism, and sensory processing disorder. Yoga practice is all-inclusive and I do incorporate poses and breathing exercises into my mommy & me classes. Yoga increases flexibility, boosts immune system, builds awareness for transformation, encourages self-care as well as sensory processing, gives you inner strength, supports connective tissue and bone health, and builds self-esteem. If you are interested in booking a private session, please e-mail me at cuddlesandgiggles@outlook.com with your name, phone number, days and times you are available, and the age of your child. I will return any e-mails within 24 hours. I am currently offering private lessons on certain days. A lesson plan is structured based on your child's information sheet. Private lessons include: 1. Inner Peace 2. Warm-up 3. Poses 4. Game or activity 5. Breathing exercises 6. Rest
Age Group and Class Schedule
Classes are for 1-4 year olds.
If a class is full, please e-mail me to be put on a waitlist. The classes are as follows:
Wednesday
9:00-10:15
11:45-1:00
Thursday
9:00-10:15
11:45-1:00
Fall Schedule 2022
9/14-9/15
Dinosaurs
9/21-9/22
Farm
9/28-9/29
Scarecrows
10/5-10/6
Autumn
10/12-10/13
Pumpkins
10/19-10/20
Trees and Leaves
10/26-10/27
Halloween
11/2-11/3
Brown Bear, Brown Bear, What Do You See?
11/9-11/10
Turkeys (Soft Play)
11/16-11/17
Thanksgiving
11/23-11/24 CLOSED FOR THANKSGIVING
In House Birthday or Play Date Gatherings
Are you interested in doing a play date at a small space that is private? Do you need a spot for your child's birthday gathering with fun things to do? Cuddles & Giggles is the place for you! You can invite 8 children under the age of 8 which will include you occupying the play space for 1-2 hours. You can use all the equipment in the room as you please! You can bring one outside treat with you to serve to your guests. Ourside treats need to be eaten on a blanket or at the craft area. Rental dates and times vary and are only available Monday through Friday. Price is $60 for 1 hour or $120.00 for 2 hours.
Why is Circle Time So Important?
Children may not realize that a circle is an ancient, universal, and simple symbol of unity and wholeness, and that circle time, as an activity for groups of children, has been around for about a century. Since there is no beginning or end, every individual in a circle is equal and belongs to the whole group. Expanding on this idea, the most successful circle times include acceptance, openness, and non-judgmental expression of ideas.
What Children Gain from Circle Time
Since the opportunities for reading, discussion, and play in circle time are endless, so too is the opportunity for children to learn and grow. How to behave appropriately in a group is a learned skill, which prepares young children for more formal education, for other group activities, and for many experiences in adult life. Everything from social skills to language to empathy can be gained with practice in circle time. For example, when children:
are allowed to express feelings and ideas to a group without judgment, they gain confidence.

practice taking turns listening and speaking during circle time, they learn valuable skills in positive communication.

are introduced to a wide variety of concepts, people, and ideas in circle time, they learn acceptance.
All About Me
My name is Teresa Hogan and I am the owner of Cuddles & Giggles. I opened Cuddles & Giggles in 2020 and I have met the most wonderful moms and children. I grew up in Northern Virginia where I was born and raised. During college, I developed a career as a Paralegal which kept me busy for 12 years until I decided to become a stay at home mom. I have recently transitioned to homeschooling our children as well. I moved to Fauquier County in 2019 with my husband, four children, our cat, our dog and our fish. I am active and enjoy running, a variety of different sports (retired roller derby gal), photography, volunteering, going to concerts, spending time with my family and friends, reading and animal rescue. I love books, candles, wine tastings, interior design, Christmas, Halloween, pumpkins, facials, organizing and log cabins. I have recently become a yoga instructor for special needs children. I am thrilled to be able to be offer this opportunity in our community and I look forward to meeting you and your children!
Contact Us
I will return any call or e-mail within 24 hours.
(703) 798-1015

10922 Southcoate Village Drive




Bealeton

,

Virginia

22712
Class Pricing and Registration
Register for a session by completing the registration section below or sending an e-mail to:
Cuddlesandgiggles@outlook.com
Please include the following:
Your name/child's (children's) name.
E-mail address.
Which class are you interested in attending with day and time.
Rates are $14 per class. Additional participating siblings are $7 per child.
Siblings who are not participating can wait at our "Create" area while they do their homework, craft or play on their electronic. Pre-registration is required and a confirmation e-mail will be sent. All payments are due for the session on the first day of your class.
REGISTRATION
Please complete the below information and you receive an e-mail confirmation of class registration if space is available.
FAQ's
Frequently Asked Questions
Is this a drop-in class? No, Cuddles & Giggles requires pre-registration. You must sign a Waiver prior to the beginning of your class. It is required with no exceptions.
What payments do you accept? I accept cash, PayPal, Venmo or a check.
Are parents requred to participate? Yes, this is a parent program. Everyone wil enjoy the benefit of our class and parents are required to supervise their child at all times.
Are you located in a private home? Yes, the space is in the lower level of my home. I do not allow pets in the space but please be aware that a dog and cat live on the upper levels if you suffer from allergies.
Should we wear a mask during class? No
What do I need to bring for class? Please bring socks for both the parent and the child.
What if I miss a class? You can make up a class on another day or receive a credit for the following session. I only allow 2 credits moving forward.
What if there is bad weather? I follow Fauquier County Schools for closures. If there is a 2 hour delay, I will close or if I feel that the entrance and roads are safe enough, I will open at 10:30 am. If classes are cancelled, the class can either be made up on another day of your choosing or you will receive a credit during the next session. In some cases, I will add an extra class to the current session at the end or during the session.
Our Location
Our space is located at 10922 Southcoate Village Drive, Bealeton, Virginia. We have parking in the front and you may park any where you wish on the street. You walk to the side yard, go through the fence and go down to the basement entrance.